ACEF Sierra Leone
ACEF Sierra Leone Commemorates World Environment Day on 05/06/2021
As Sierra Leone joins other ACEF member countries to celebrate World Environment Day with the theme "Ecosystem Restoration", the members visited three schools in Kailahun dis-trict East of Sierra Leone to sensitize school children on the importance of restoring the eco-system. One among other activities was tree planting which climaxed the sensitization tour in the se-lected school. The principal of Islamic junior secondary school confessed that his school is prone to wind disaster and requested that ACEF SL should continue the tree planting around their school compound. More effort is required to restore many degraded ecosystems. Support ACEF today for ECO-SYSTEM RESTORATION. #ACEF for a Greener Future
Please support our activities, thank you.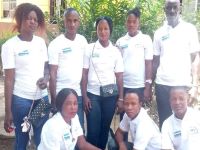 &nbsp&nbsp
&nbsp&nbsp
&nbsp&nbsp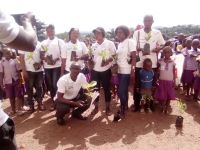 ACEF Sierra Leone School Sensitization Campaign on June 09th, 2021: ACEF Sierra Leone visited Christ Centered Academy Nursery, Primary, and Secondary School in Kenema District. They went along with trees to educate the children on the need to plant trees and how to plant trees, with illustrations. The activity was aimed at involving chil-dren and youth in ecosystem restoration and climate change mitigation because ACEF believe children and youth have a major role to play towards climate change mitigation and ecosystem restoration. If we can educate them to take care of nature while young, it will become a habit because children learn easily.
#ACEF for a Greener Future
Please support our activities, thank you.
&nbsp&nbsp
&nbsp&nbsp
&nbsp&nbsp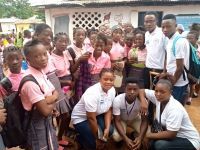 ACEF Sierra Leone Disaster Response in Kailahun on June 9th, 2021
In the night of Wednesday 9th June at 7:15 PM, a heavy wind and downpour of rain devas-tated the entire town of Kailahun, #Sierra #Leone. This resulted in severe damages ranging from off roofing of houses of the community dwellers as well as schools. The heavy rain pours lasted for over 12 hours. The heavy wind destroyed 95 houses and 2 schools resulting in many household members being displaced. It has been reported by ACEF Sierra Leone that another disaster causing damage to poultry and houses occurred the night of June 13th, 2021.
As a youth organization with the passion to help communities, ACEF members in Kailahun swiftly went to the aid of these devasted families and move them to nearby schools and Neighbourhoods whilst they engaged with other stakeholders to see how to re-settle these vic-tims. Up to now no government and non-governmental organizations have come to the aid of the victims with regards to food, proper shelter, medicines, and rehabilitation of the damaged houses. ACEF Sierra Leone is in close contact with the victims in ensuring that they don't feel isolated and left out languishing. Although we are not providing much for the victims due to lack of means, we are pleading with people of goodwill to come to the aid of the victims.
&nbsp&nbsp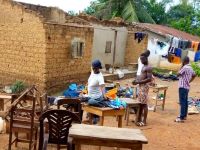 &nbsp&nbsp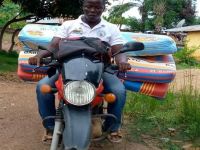 &nbsp&nbsp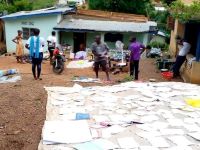 These young people need resources to continue with their efforts. Please support their activities Now.
Thank you.
#ACEF for a Greener Future!